---
6015 Burnet Rd. Austin, TX 78757
512-453-1850
---
Upcoming Events
Probably nothing for awhile 😬😷
Email form
Feel free to send any questions/comments!!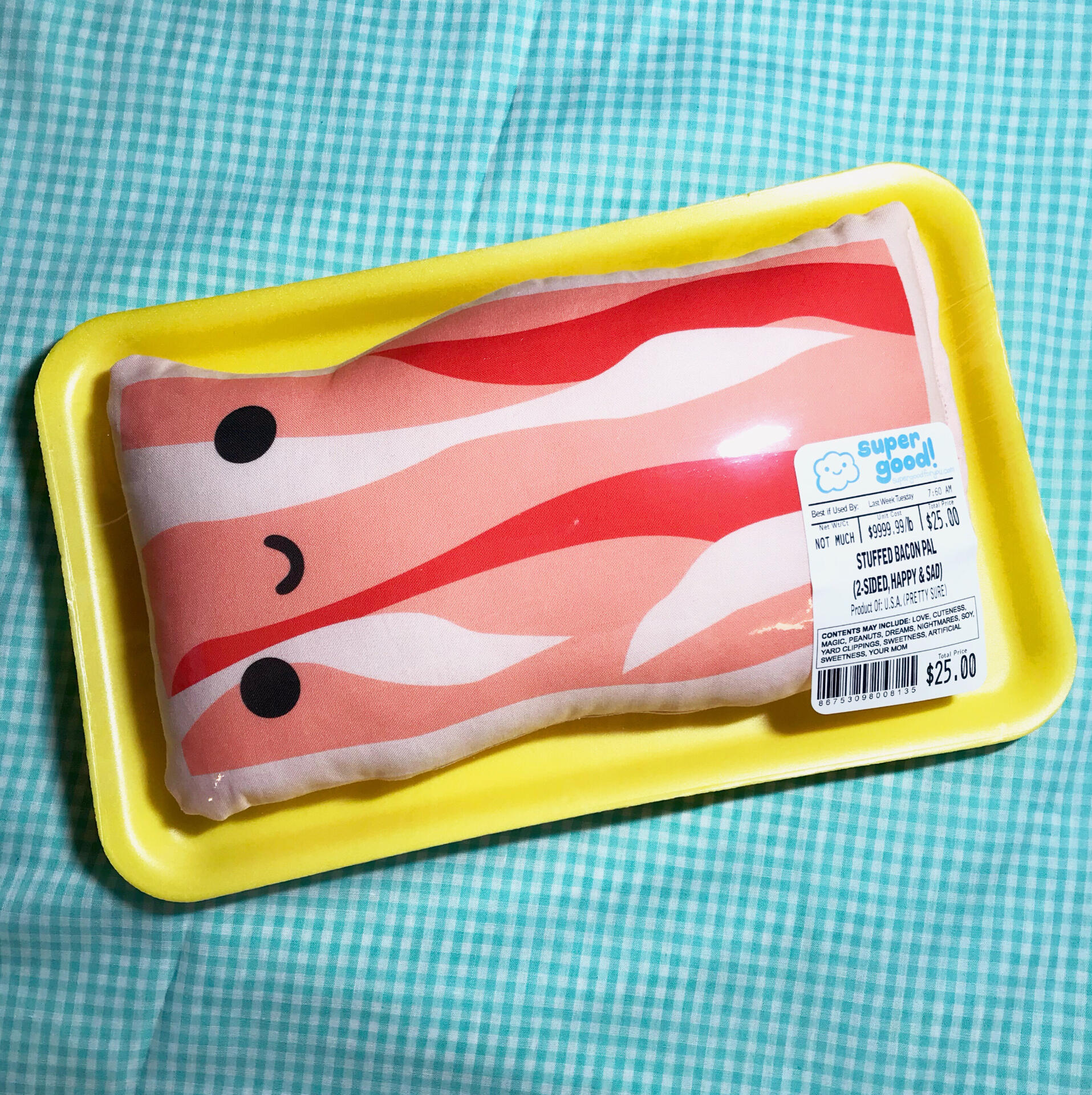 Bacon Pillow -- $25
Handmade stuffed bacon pillow, two-sided, one happy, one sad!

Enjoy him inside or outside his packaging! (the label is peelable/re-stickable if you want to change which side is displayed!)

Measures approx. 11" x 6"

Please specify in the pulldown menu below if you would like the happy or sad side facing up in the packaging :) Otherwise the happy side is default.
If you would like to order more than one, you can change the quantity in the shopping cart, or press the add to cart button again.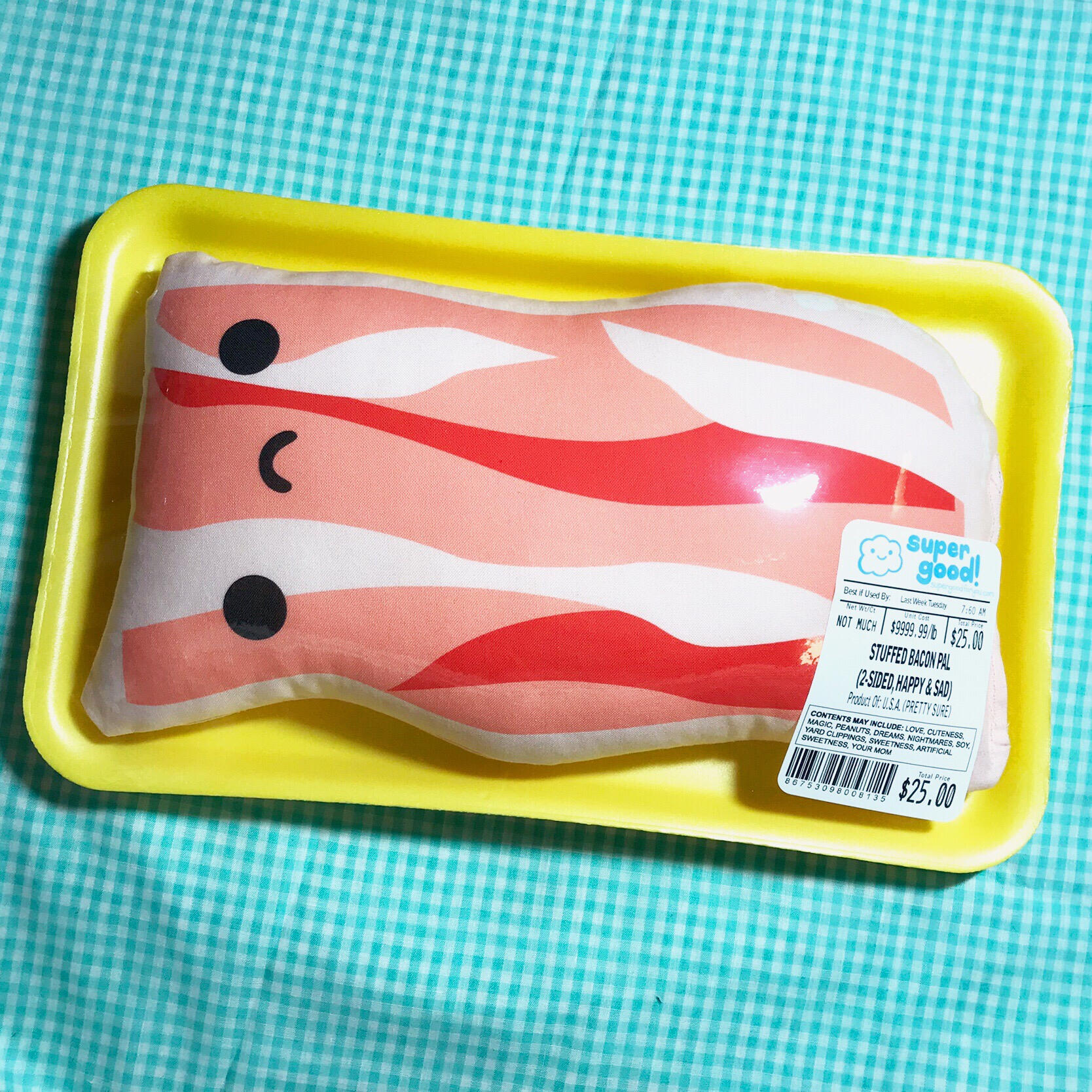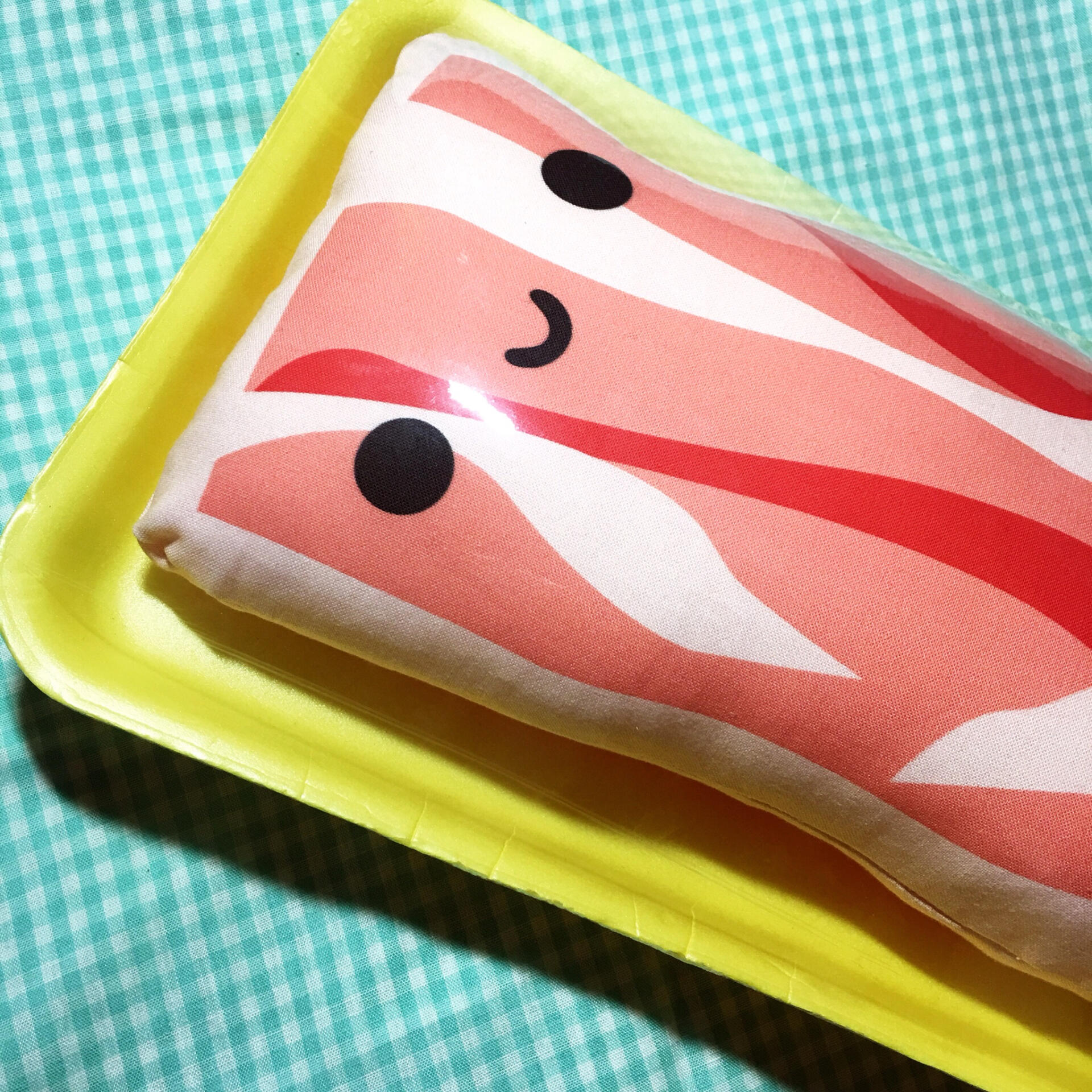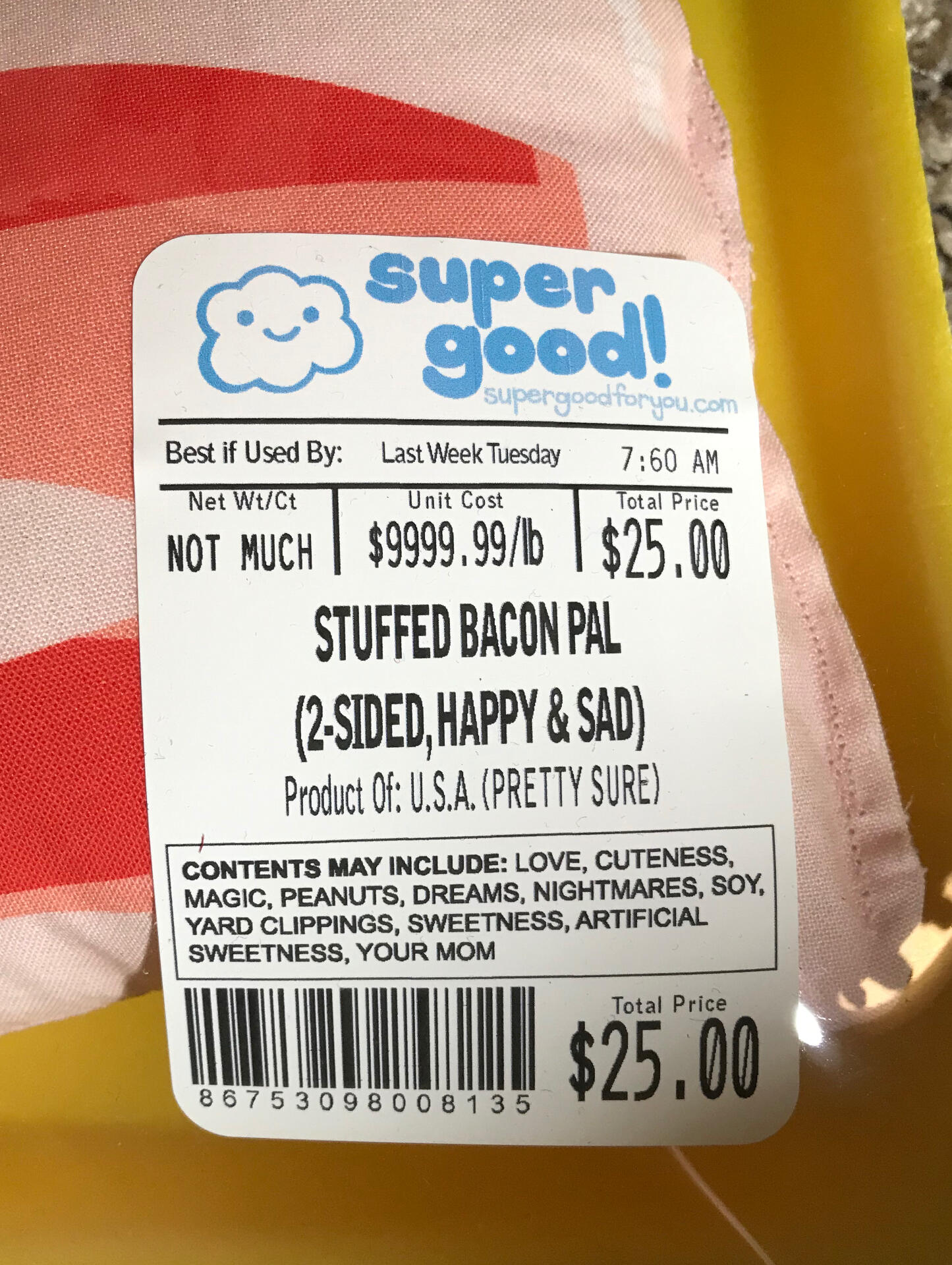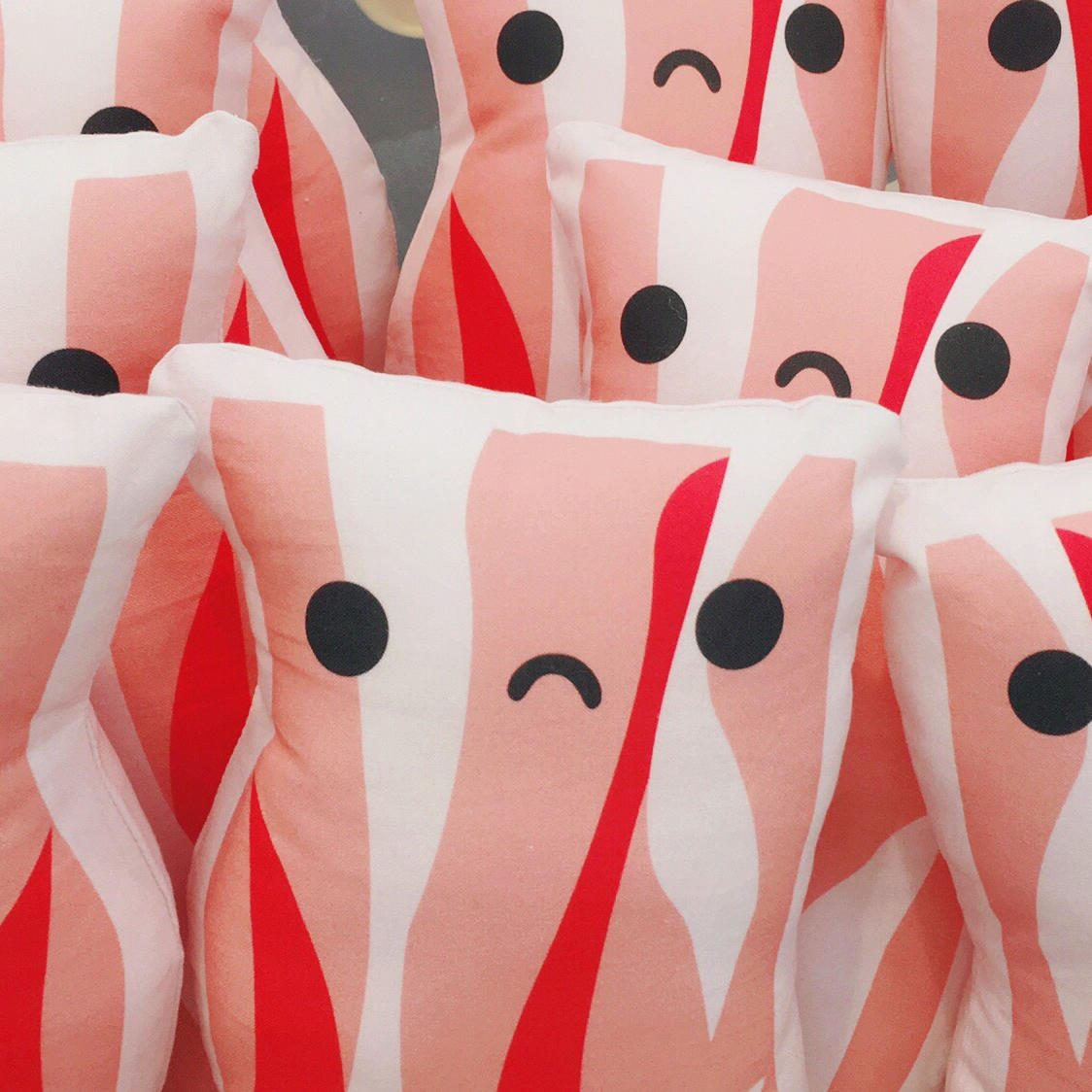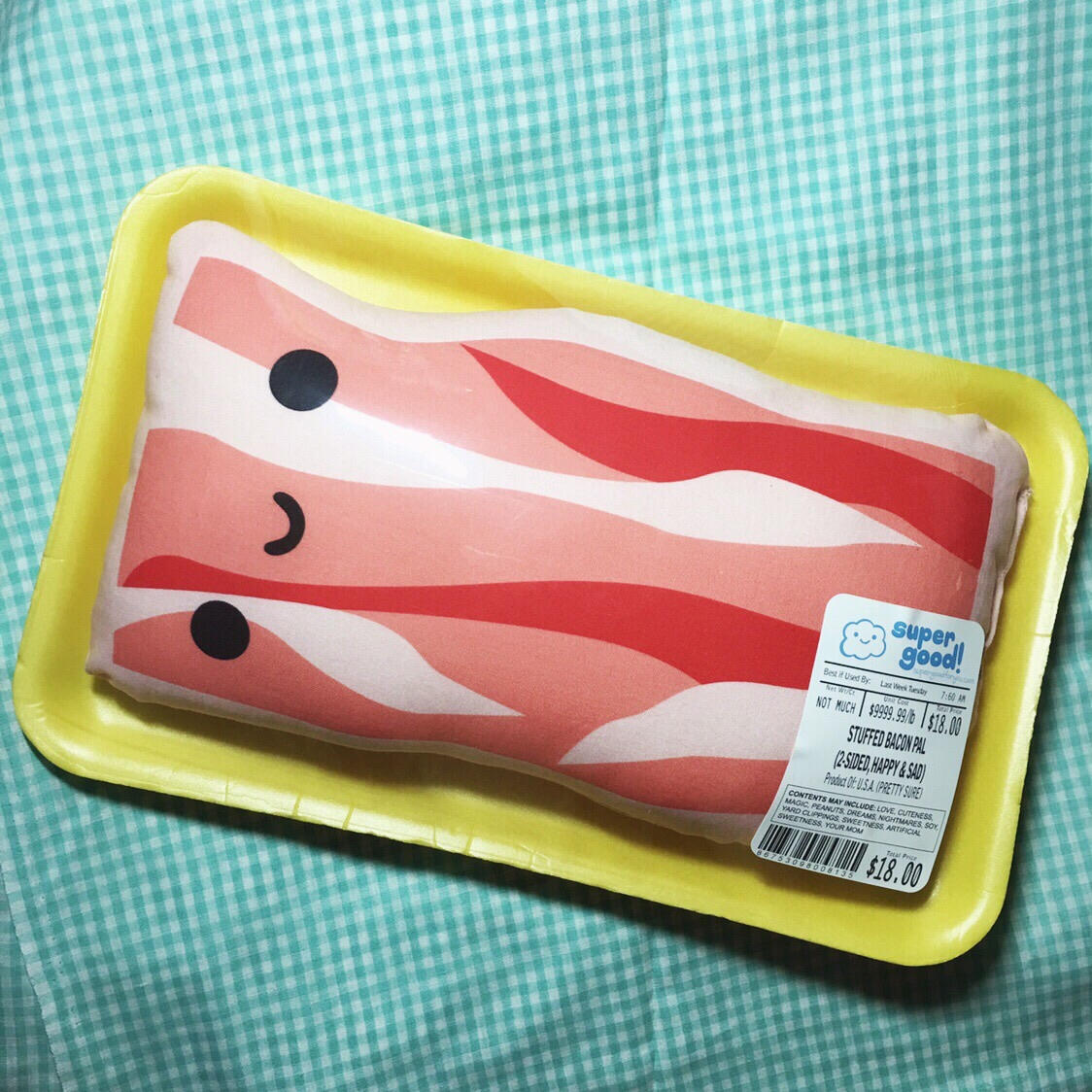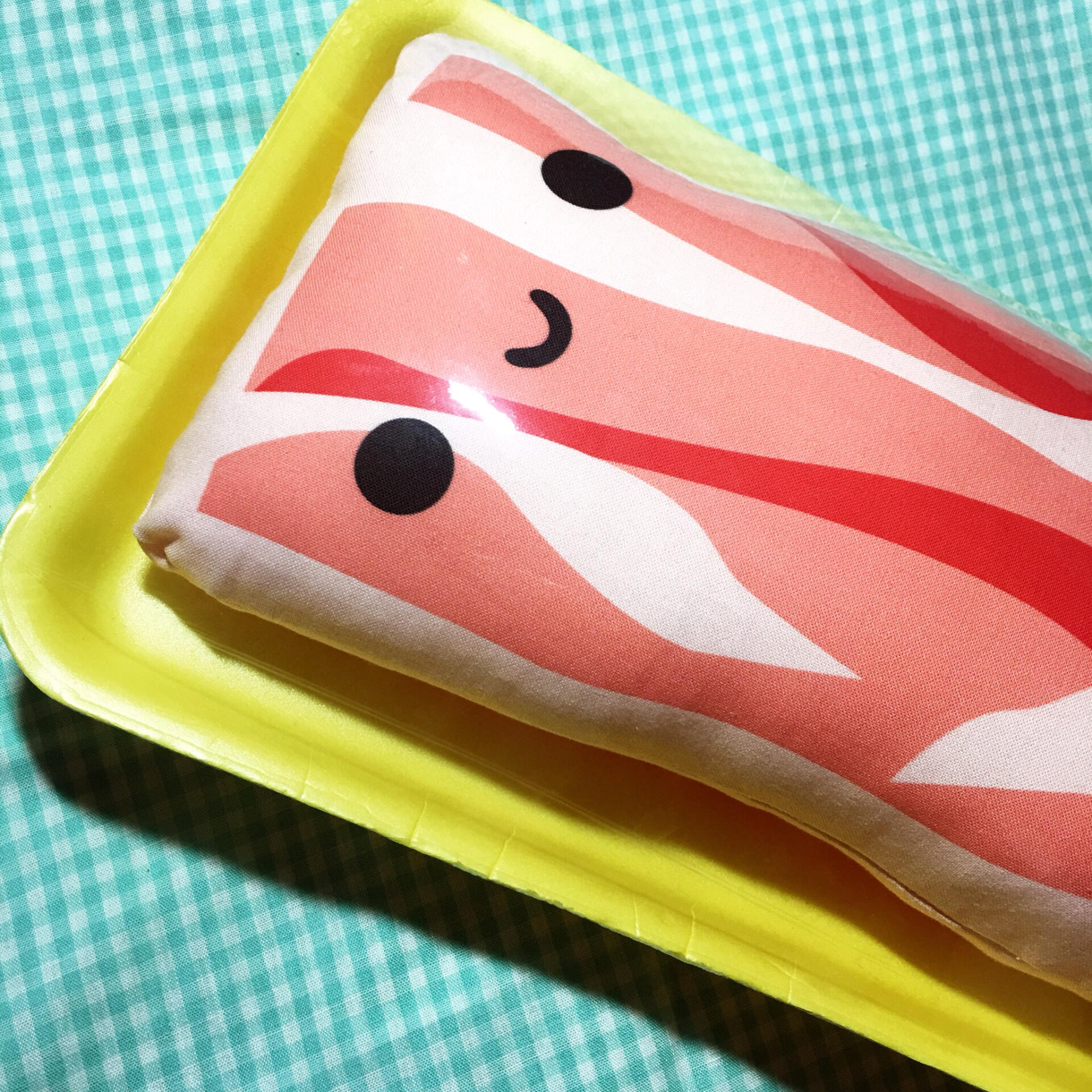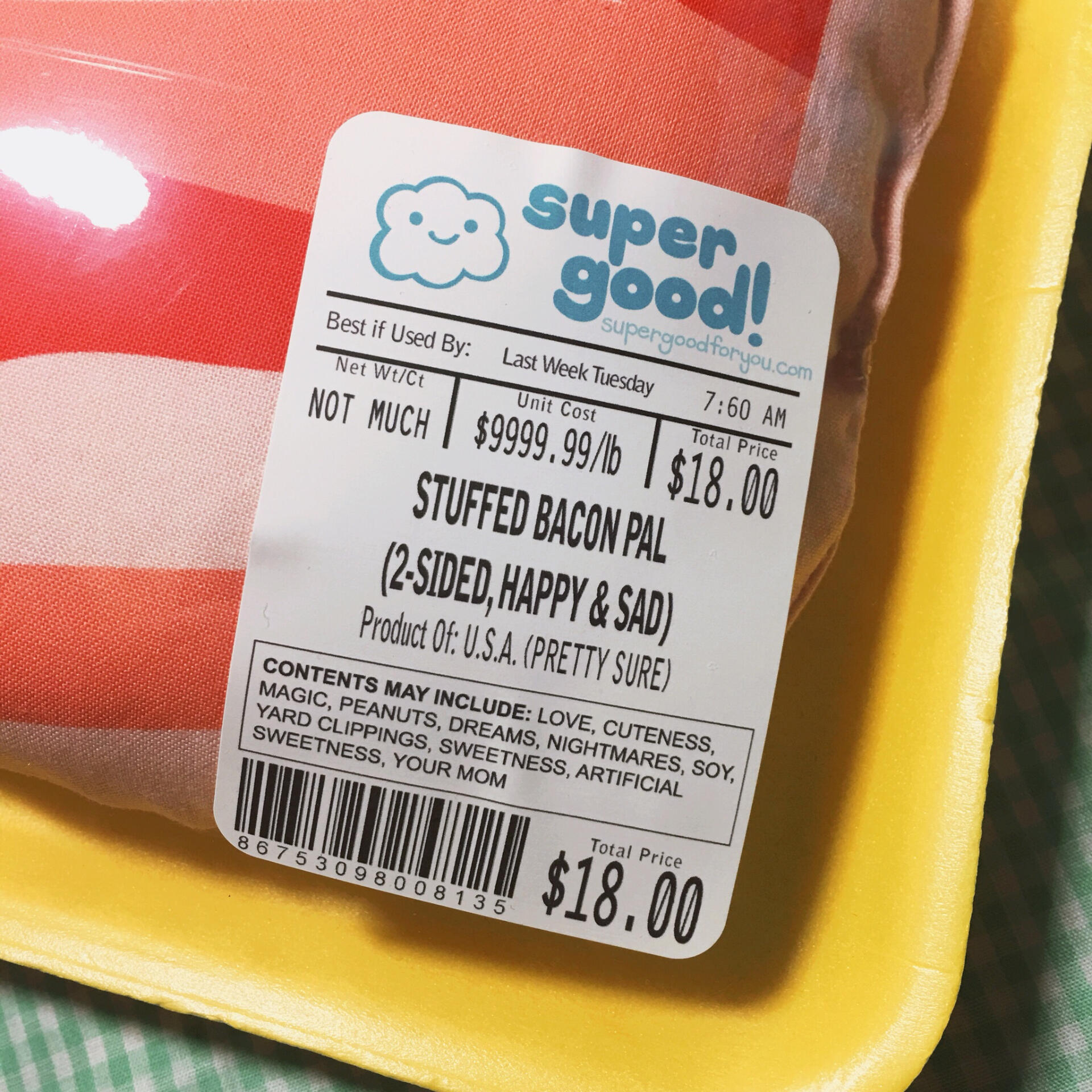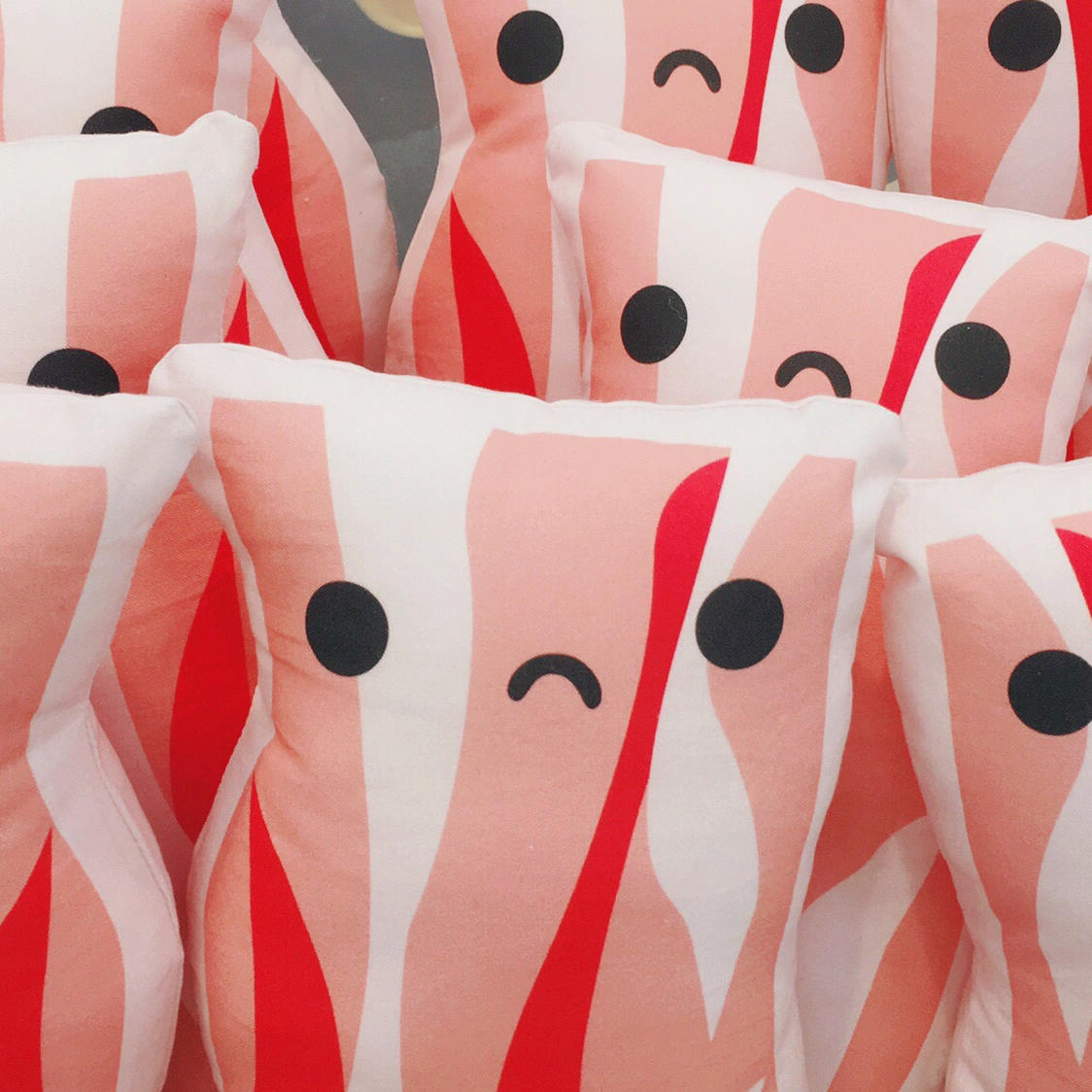 Bacon Pillow -- $25
Handmade stuffed bacon pillow, two-sided, one happy, one sad!

Enjoy him inside or outside his packaging! (the label is peelable/re-stickable if you want to change which side is displayed!)

Measures approx. 11" x 6"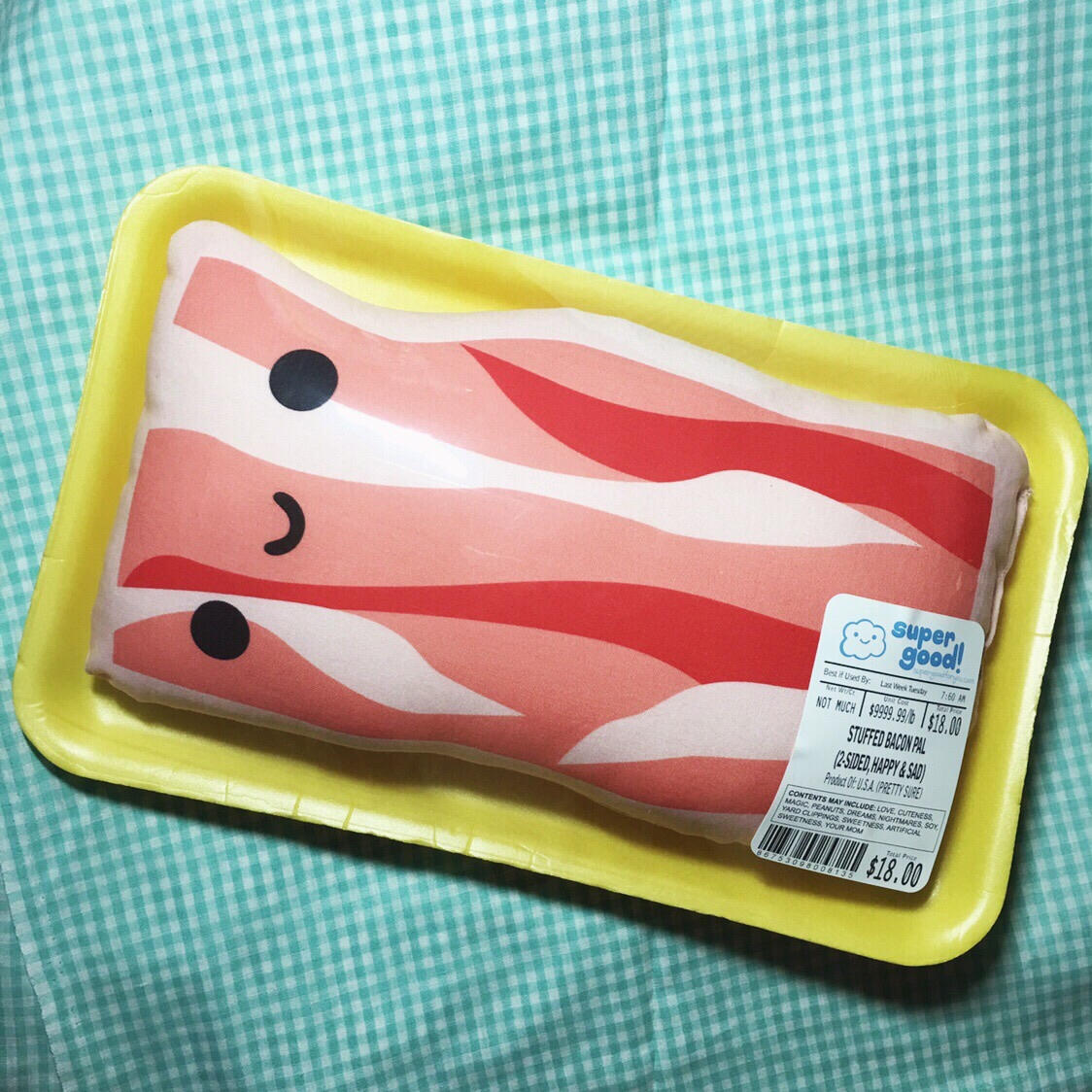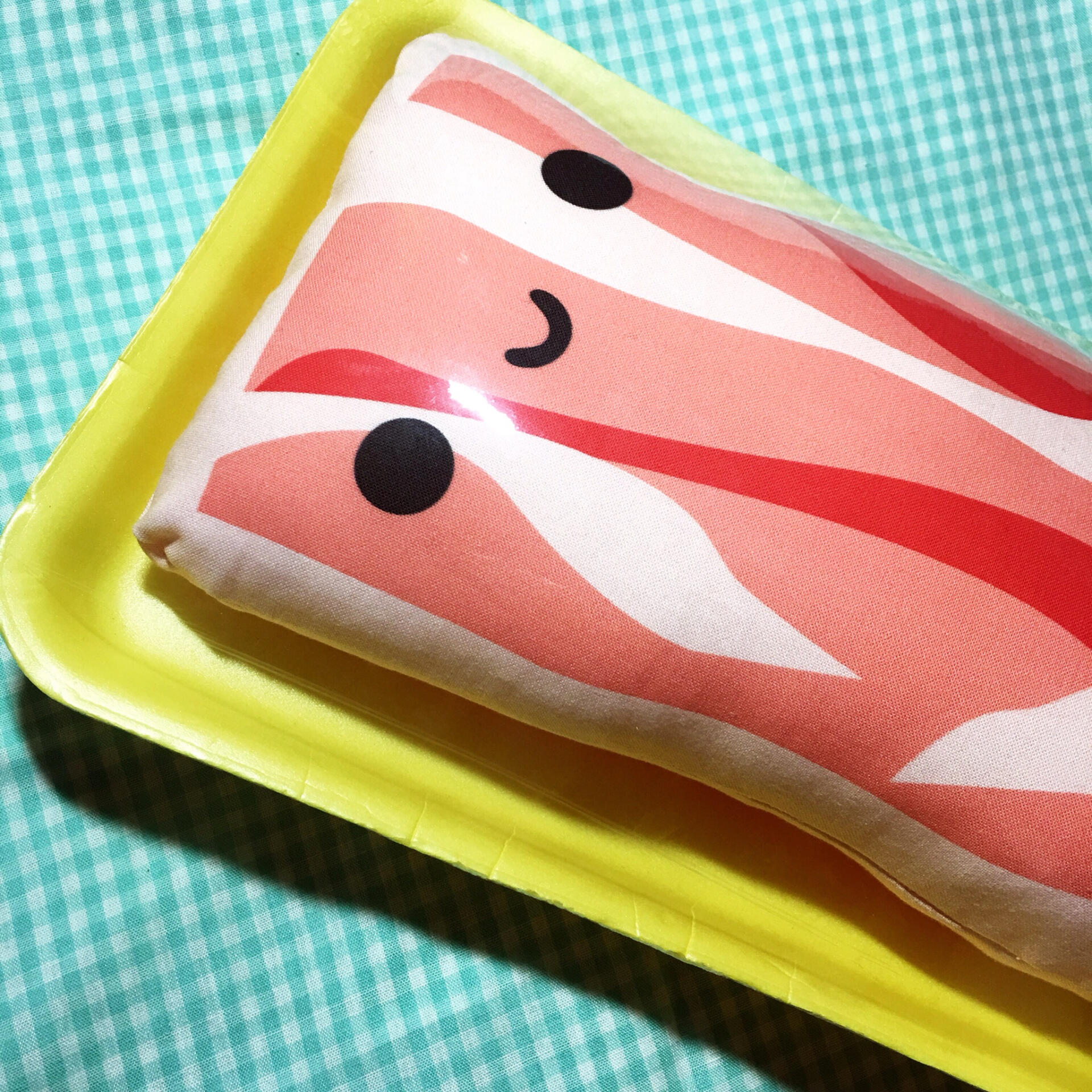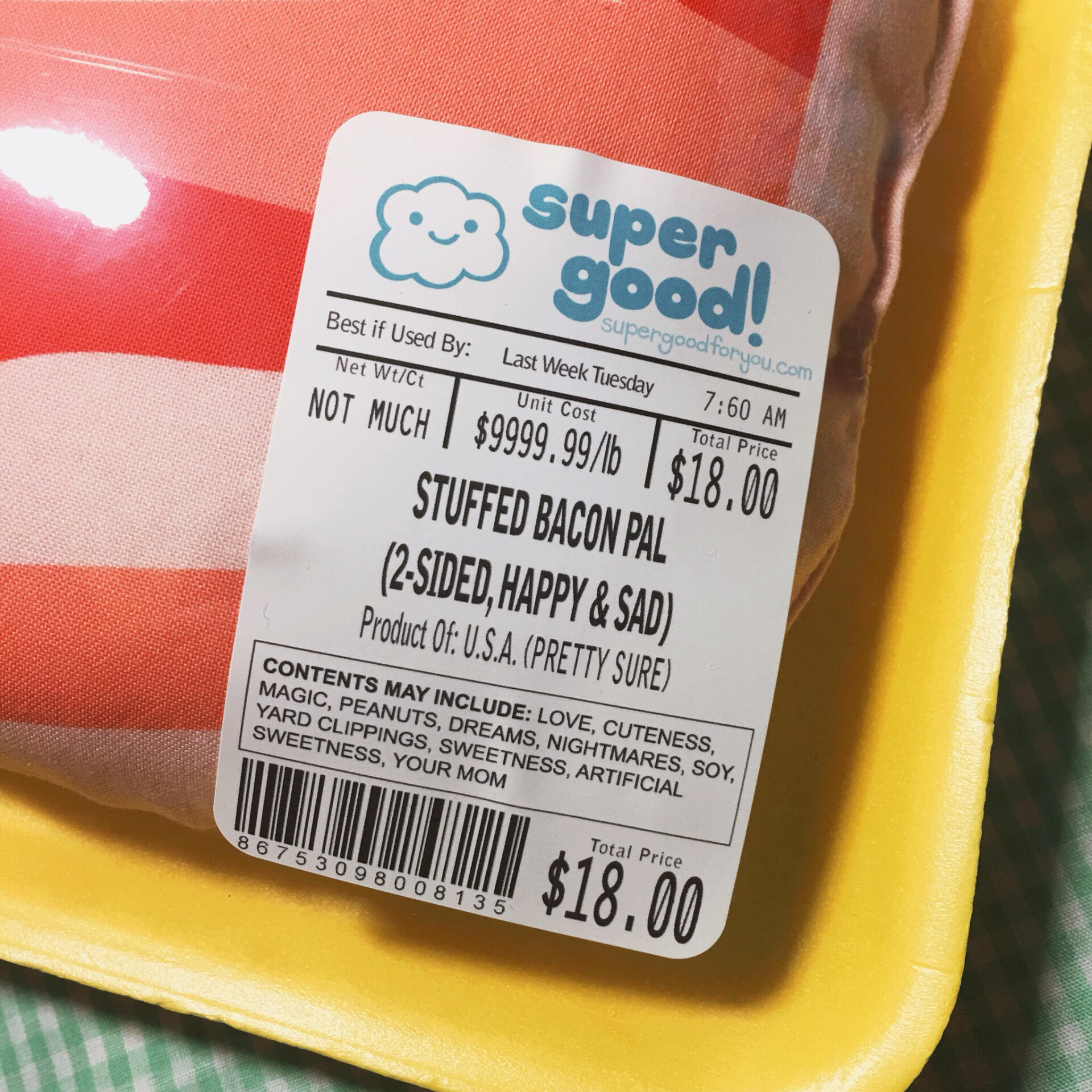 Girly Tee SURPRISE BAG with STICKERS!! -- $10 ($30+ value!!)
It's the end of an era, I've finally decided to stop ordering Women's/Girly fit tees, because no one buys them anymore :(

That said, I still have a TON of girly tees that need homes, so good news for you if you want girly Small to XL!

For just $10, you get one RANDOM t-shirt in your desired size and random STICKERS too! :D